PROFESSOR BRIAN MORGAN | PROGRAMME DIRECTOR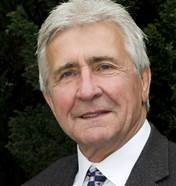 Brian Morgan is Professor of Entrepreneurship at Cardiff Met. He is the Programme Director for 20Twenty Business Growth. He is also Programme Director of Construction Futures Wales Leadership Programme. Brian Morgan was educated at the London School of Economics.
Before moving to academia in 1997 he was the Chief Economist at the WDA and senior policy adviser in Whitehall (the DTI). He also a Director of a number of businesses in Wales, including Chairman, Spadel UK, producer of Brecon Carreg and Chairman, Windpower Wales. In 1998, he founded the Penderyn Malt Whiskey Company. He has also been actively involved in improving SME performance and has written numerous popular articles on this theme for the Western Mail, Business Insider, Agenda etc.
Read more…