The renowned 20Twenty Business Growth Programme will be delivering its flagship CMI level 4 and CMI Level 7 course at Cardiff Metropolitan University with up to 80% funding available for the next 12 months. 
Both levels are accredited by the Chartered Management Institute (CMI).
Supported by the European Social Fund (ESF) through Welsh Government and delivered by Cardiff Metropolitan University in partnership with Bangor University, the programmes are likely to start face to face in December and January 21/22.
The programme enables you to apply your learning directly to your business. On average, our participants achieve 10-30% business growth over a 10-month period.
The 'Fast Track' Programme (CMI Level 4) is suitable for Managers, Business Owners and Aspiring Managers and is completed in only 7 days over 4 months. The 'Executive' Programme (CMI Level 7) and PgC is suitable for Senior Managers, Directors and Business Owners and is completed in 15 days over 10 months.
Both levels are likely to be delivered face to face at Cardiff Metropolitan University.
Why 20Twenty?
✔️ Save 80% with an EU subsidy grant.
✔️ Receive 1-2-1 coaching.
✔️ Improve your career prospects. 
✔️ Learn from world-class speakers and academics.
✔️ Become a confident leader.
✔️ Gain competitive advantage by ensuring all your leaders are qualified. 
✔️ Enable your business to grow.
✔️ Join over 1000 leaders who have attended the programme.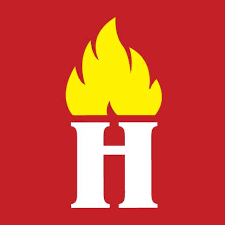 "A brilliant course to bring any business into the 21st century (and beyond). It featured a great mixture of industry experts, guest lecturers, peer-reviewed research, critical thinking, and networking.

"Since starting the 20Twenty Programme, I have enjoyed every minute of it. I feel I have benefited from them all – both on a personal and a professional development capacity.
I have already introduced some of the techniques that we've practiced in the workshops into my department, and have found that the coaching sessions are a great tool for self-reflection on your current management/leadership style."

"The 20Twenty programme has been an exciting, challenging and personally very valuable. Having the space and opportunity to learn from experts and peers from a range of organisations and to challenge convention on questions around leadership has been vital to me in growing my own leadership skills.
These skills have been important in developing my own role and impact and the ability to develop my network through the programme has been invaluable."

"20Twenty enriched my experience in the workplace, the programme was a great source of learning and support for someone wanting to move their career to the next level. Offering bountiful information that was not just theoretical but offered examples of real life application I have discovered a leadership style that I didn't know I was missing. 20Twenty re-ignited my passion for learning, and an introduction to a network of professionals that have made an impact on my career and outlook on leadership which I intend to maintain.
I completed the Postgraduate qualification. With executive coaches by your side and first class lectures and guest speakers, this programme will show you the value of theory based concepts and new ways of working."
Are You Eligible?
To be eligible we only ask that you:
Are a Director, Manager, Team Leader or aspiring manager in an SME in the area as defined below. (Including social enterprises and charities)
Are living or working in South or North East Wales (defined as the 'Regional Competitiveness' area of Wales by the Welsh Government)
Meet the minimum qualification level required.
Apply Now – Limited Places Available
We are taking applications for our new cohorts starting in 2021/22. Please check your eligibility and apply below: