Founded in 1995, Nu Instruments has established itself as a market leader in specialist equipment called "Inductively Coupled Plasma Mass Spectrometry" (ICP-MS). Their high-end instruments characterise the elemental composition of various samples, providing precious information such as the history, the age, the provenance, or the purity.  
For example, these instruments can tell the provenance of food from nanoparticles and can measure the purity of materials.  
Nu's innovating mass spectrometers are installed worldwide in academia, governmental and industrial research labs.  All instruments are designed, assembled, and tested on site in the Wrexham factory. Their head office, manufacturing facility and labs are also all based in North Wales.
Joining the Materials Analysis Division of AMETEK in 2016, continuous development in their area of technology is very much key to the success of the business.  They recognised the need to build on their leadership skills, as much as their technical expertise. The talent within the organisation has driven their success so far and are now looking to develop and retain that talent.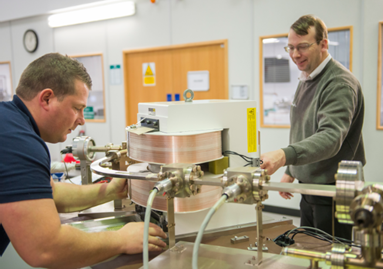 Leadership Development
Karen Fletcher, HR Manager of Nu Instruments said:
"The 20Twenty Business Growth programme came to my attention due to a recommendation. I am always a little sceptical about 'training providers', but 20Twenty appeared to offer more than a regular development package."
"We were immediately drawn to the module subjects and what really appealed was that the speakers were experts in their field and specific to each subject area.   Our staff are hard to please. They dislike taking time away from the day job if it isn't of real benefit and will sniff out a presenter who doesn't really know their subject."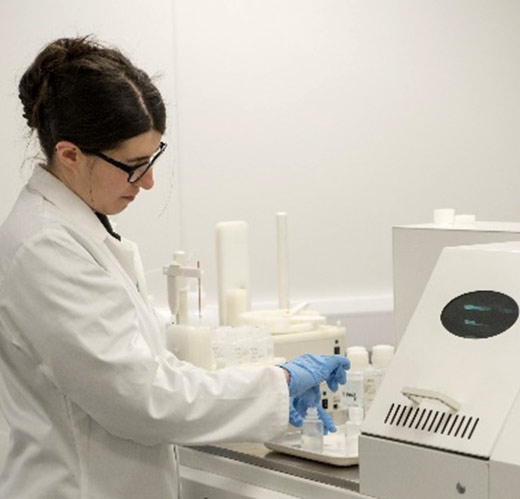 "However, our first attendees reported back to say how much they learned and how beneficial the workshops were.  I don't believe we have ever received such positive feedback from any other external development programme."
"One colleague reported that the best part of the course was speaking with managers from a variety of business sectors.  For example, a delegate who remotely managed bailiffs, another who maintained machines for making paper cups, another who managed building sites, to another who co-ordinates HGVs."
"The course offered so many different perspectives on management and the opportunity to share practices.  Two of our senior leadership team have undertaken the 20Twenty Level 7 programme. They have been with our company for most (or all) of their careers and particularly benefited from seeing how things are done in other companies.  They have had their eyes opened to new and different ways of working whilst on the programme."
"We continue to enrol new, middle, and senior managers onto both the Level 4 and level 7 Chartered Management Institute (CMI) programmes and hope we will be able to for as long as 20Twenty is around".
What The Leaders Say
Jamie Williams, Head of Research and Development at Nu Instruments explained:
"Following a taster session I started the Business Growth & Leadership course with an open mind wanting to learn new skills to help me in my current role as the head of a research and development team."
"It also gave me a broader understanding of all aspects of running a business and help me further my career aspirations."
"Everything about the course was very well coordinated by the 20Twenty team who provided ongoing support and encouragement throughout and put my mind at rest over initial concerns I had over the thought of having to write academic essays, which I hadn't done for a long time and complete the final strategic growth project."
"The members of my cohort came from a range of backgrounds and were at different levels professionally, which gave me the opportunity to learn from their experiences and how to avoid mistakes they had made and practical tips they had found useful."
"Working in small groups the interactive nature of the workshops not only gave me a chance to form bonds with the other cohort members, but also reinforced the learning objectives being taught."
"This was particularly relevant as it taught me that to get the best performance out of people you need to employ a range of management styles and that other factors including working environment can also play a significant role.   The course does involve a large time commitment (CMI level 7) but would fully recommend it to anyone who is in a leadership and management position, wanting to progress their career and maximise the potential of their staff."