CatSci Ltd are a scientifically-led, commercially-minded and award-winning innovation partner. They are dedicated to developing economically and environmentally sustainable pharmaceutical manufacturing processes.
They support the chemical process development in the pharmaceutical industry by striving to make the chemistry leaner, greener and cheaper whilst making it 'perfect for purpose'.  
Over the past 2 years the company has seen unprecedented growth, where we have doubled the number of staff and turnover.
Having qualified leaders has given them a competitive advantage and helped them to achieve and sustain this growth. 
CatSci have customers all over the world and their principal overseas customers are in the United States. Senior members of the team have previously attended the 20Twenty Business Growth Programme.
They decided to develop most of their leadership team with the Intermediate 'fast track' CMI level 4 programme being a perfect fit for their organisation. Two additional staff members have also completed the CMI Level 7 programme.
They did this so that they could increase their competitive advantage. By ensuring their teams were all qualified to the same level, they were able to benefit from the programme as a team, supporting their employees with their transition into management.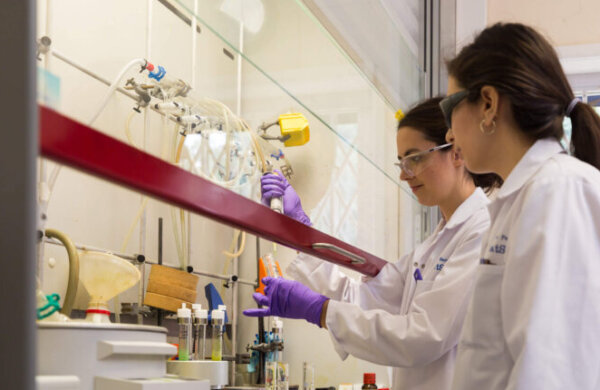 Upskilling Our Managers
Dr Mark Waring, General Manager of CatSci said:
"I am an Alumnus of the 20Twenty CMI level 7 programme. I completed it at a time when I was working in another business."
"Supporting the development of staff through training is important to me and putting all our first line managers through the CMI level 4 course was a just what we needed.  Two of our senior people have also completed the CMI level 7 Programme."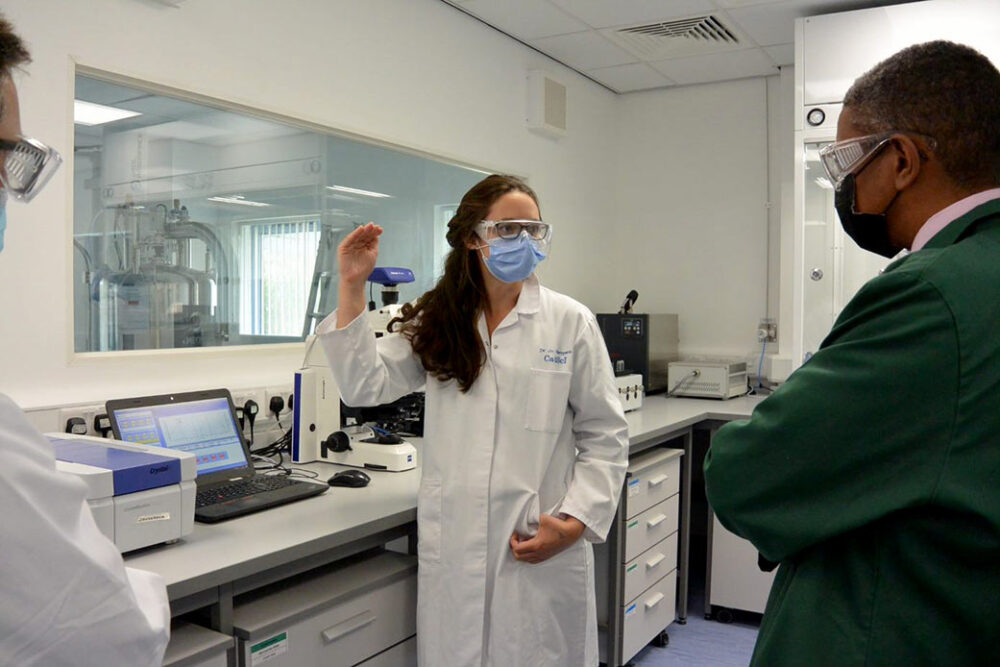 "We are a young and growing business; we are very much committed to developing our staff and much of the leadership team have experienced quality training in bigger businesses. We wanted to ensure we had that competitive advantage."
"Now we have a well-trained group of staff who all talk the same language. Our young and talented team managers are equipped to continue the growth of the business."
"The feedback has been universally positive. Team members recognise that we are supporting them through their transition into management."
"The course offers so many different perspectives on management and the opportunity to share practices. Many have been with our company for most of their careers and particularly benefited from seeing how things are done in other companies."
"They have had their eyes opened to new and different ways of working whilst on the programme."
"Without a doubt, the combination of great speakers and the rigour of university teaching makes this a great course. Cardiff Met have a great reputation and I wouldn't hesitate to recommend this course.  The opportunity to share experiences across a wide variety of industries is invaluable."
What The Leaders Say
Dr Andrew Wood, Senior Operational Support Manager at CatSci Ltd said:
"CatSci have benefitted by being able to provide formal training to our managers who've been recently appointed into leadership positions or gained management responsibilities through experience."
"This means that all of the managers in key positions now have a similar base-level of knowledge and are much more aware of factors which impact their managerial styles, their team's performance and how their actions affect the wider business."
Career Progression
"CatSci has helped me to develop and grow very quickly. I began as the Facilities / Lab Manager in 2019, progressing to Senior Facilities Manager in July 2020."
"My responsibilities have grown enormously over the last 2 ½ years. I was appointed to the Senior Leadership Team in July 2020 as head of function."
"As the company's grown, I've picked up more skills and have been given opportunities to excel, which have helped me to develop my career as well as given me visibility of business tasks and processes."
Improved Leadership Skills
"I am a much better leader since doing the 20Twenty Business Growth Course, as I have been able to learn more about how to assess my own and my team's performance. I now have the tools to help identify styles of leadership and preferred management styles, which I have used to make positive changes to how I lead my team."
"I've also been able to understand more about the theory of management, which is an extremely interesting area. I'm able to use this knowledge to support my colleagues, develop them and ensure they are both productive and satisfied at work."
Peer to Peer Learning
The best part of the 20Twenty Programme was hearing from other similar managers and learning from their collective experiences. The facilitators were fantastic in encouraging discussions and guiding the group to consider issues from a variety of angles.
"I also really enjoyed learning more about business processes that I had never been involved with before (e.g. accounting), and I have already felt a lot of benefit from this as I now have much more budgeting responsibility."