I'm Katrina Williams, Operations Director for the Cardiff Devils. I started the 20Twenty Business Growth and Leadership Programme (CMI Level 7 PgC) at Cardiff Metropolitan University in 2021. I was delighted to be able to access the funding ESF funding available through the Welsh Government.
My role covers the business operations function. It includes supporting players in their transition to the UK, team travel and housing, customer relations with our fan base, human resource management, event planning and coordinating match night activities.
5 years ago, my manager and I also became the managing agents of Ice Arena Wales.
Upskilling as a Leader
I have embarked on the 20Twenty Leadership and Business Growth Programme to develop my leadership skills. Ultimately to become a more robust manager, ready for the challenges ahead, post-COVID-19.
   
I wanted to learn new ways to help build the business and to operate as a leaner, more efficient organisation.
Building consumer confidence will take time. As that grows, we have to develop innovative ways of generating revenue. This will help safeguard the future of both the Cardiff Devils and Ice Arena Wales.
I believe that the 20Twenty Leadership course has provided me with the tools, vision and knowledge to move forward as a more confident business leader.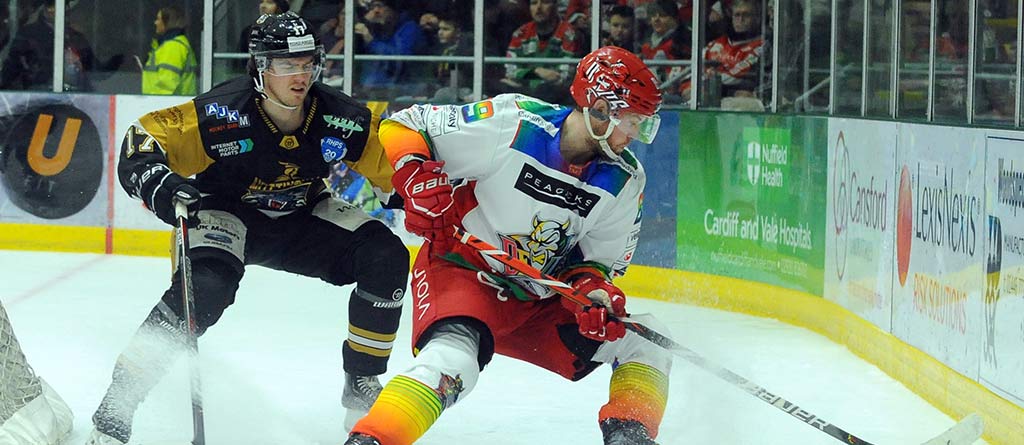 Adapting To Change – Innovation and Creativity
The Covid-19 pandemic impacted Cardiff Devils and Ice Arena Wales. In March 2020, the Ice hockey season was suspended with 5 games remaining. Then the Ice Arena closed at the end of March 2020 and remains closed today.
Due to redundancies in the team, I've had to be adaptable and learn new skills to maintain the sustainability of the business.
This sudden suspension of our hockey season meant that our main revenue streams came to a sudden halt. As we were unsure if the 20/21 season was going ahead, we invested our energy into our online store and merchandise sales.
By working collaboratively with our merchandise manager and social media consultant, we have developed marketing campaigns based on data and analytics of past purchasing behaviour. So far, this has been a success for the business.
For Ice Arena Wales, I've spent a lot of time on people management (redundancies, furloughing staff, personal development plans and grant applications).
When we are given the green light to reopen, there will be a significant change to our operating schedule and ways of working to ensure the safety of our customers, fans and players.
Communication, Customer Confidence and Sales Opportunities
The past year has also given us more time to analyse areas of work where we had become complacent. I've used this time to develop strategies to improve our fan base communications and prioritise our online store.
For Ice Arena Wales, we used this time to re-evaluate the way the business operated. We have planned new ways of working and looked at restructuring staff.
   
We have to change how we operate compared to pre-COVID-19. So many different factors will now impact how future revenue is generated.
   
Customer confidence in the safety of using the facilities will be a key focus of future communications. We need to use customer feedback to shape how we operate.
Developing a competent CRM system, alongside a social media strategy will enable us to capture useful customer feedback. These insights can feed into what measures we need to put in place to boost attendance and customer confidence.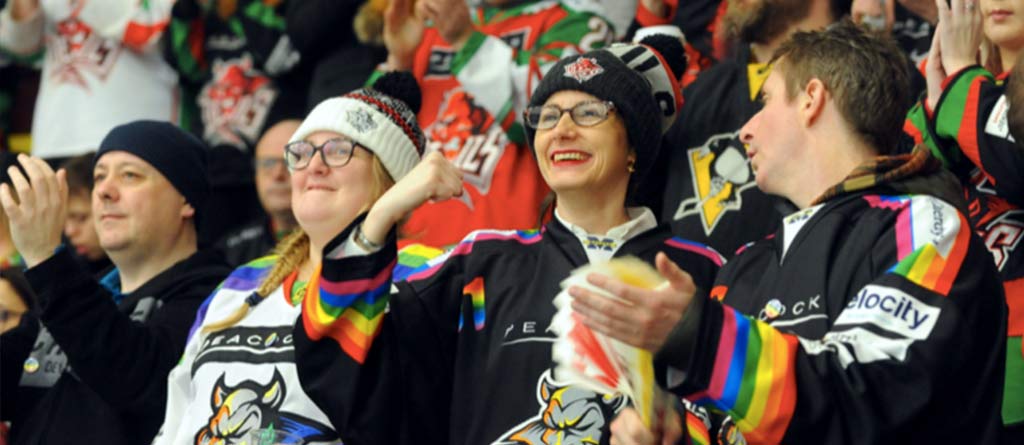 Agile Leadership and People Management
There's never been a better time to upskill. During these times, being flexible and agile as a leader is key.
Seeking out new opportunities, embracing different ways of working and being innovative with your business strategies will serve to preserve your organisation.
How you operate and engage with staff is more important than ever. Your typical leadership and management style needs to be adaptable so that employees know that their contribution is key to the sustainability of the business.
How you as a leader and manager embrace that challenge will define your level of success.
Since embarking on the course in 2021, I have now become the Operations Director of Cardiff Devils Ice Hockey Club and used my leadership skills to take forward the business. 
---
Please apply below, limited places are available.