By Colm Watling – Mentor on the Help to Grow Management programme and subject matter expert for several universities across the UK.
The Power of Networking and Peer Learning
A growing body of research shows that learning is a highly social and emotional activity. Studies demonstrate that the cognitive, social and emotional components of learning are closely linked.
In general, we learn a lot better when engaged in trusting and reciprocal relationships with our teachers and peers.
Psychological safety, i.e., an environment that allows for honesty and mistakes, is proven to enable high performance in learning and work environments and leads to a deeper understanding.
Building these kinds of trusting relationships between businesses and tutors is at the core of peer-to-peer learning and support networks.
A Diverse Range of Businesses
One of the key features of the Help to Grow Management programme at Cardiff Met has been the sheer diversity of the businesses that have stepped up to complete the course.
I've had the pleasure of working with businesses from marketing agencies to electrical contractors, from breweries to playing fields contractors, from wildflower farmers to fast food franchisees, from builders to telecoms infrastructure software providers.
Shared Business Problems
What I've learned from my time working with these founders, managers and directors is that while each business is unique, many of the challenges they face are the same.
Who in business hasn't struggled with sales and delivery, talent acquisition and staff motivation, understanding their finances and how to drive growth?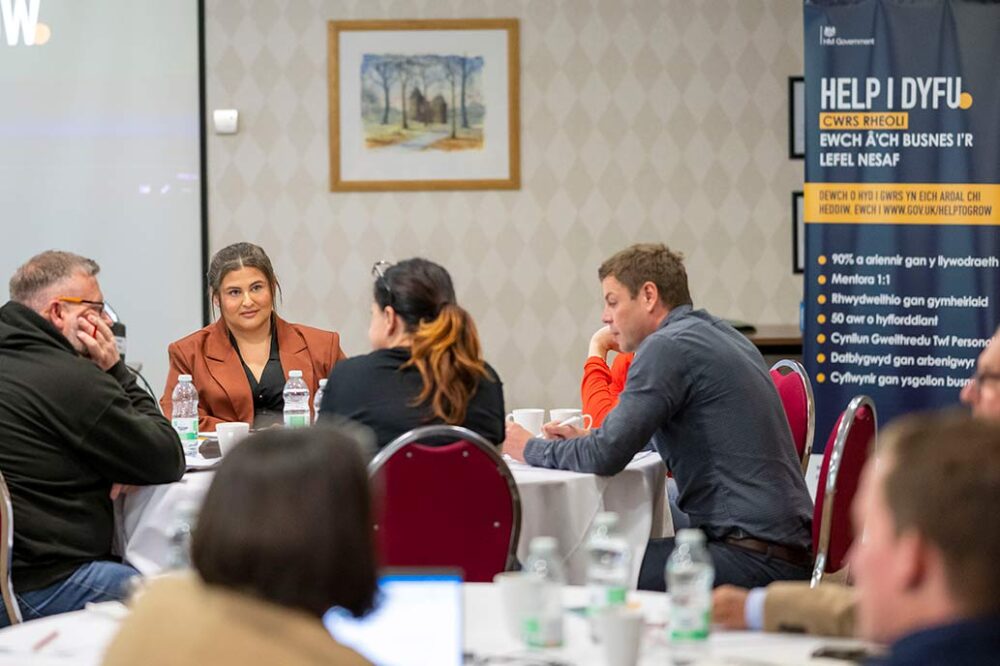 Who hasn't sometimes felt a bit lost, with no-one inside the organisation they can talk to, or express doubts and concerns?
That's the beauty of the Help to Grow Management Programme – it brings a range of people into a room that you might think have little in common – but they do.
These common issues bring the group together through the course content, the peer groups and the mentoring to help solve each other's problems, look at things in a different way and build relationships.
I've seen my students beginning to work together, and the alumni programme will create more opportunities to do so.
Business Support
The other thing the programme shows participants is that there is help out there – you're not on your own.
As well as the peer group contacts you make, you will find some routes into further development and government help, both from your business school and from other schemes, and support with navigating this often confusing and ever changing landscape.
You and your business can benefit from the invaluable peer learning and alumni network on the next Help to Grow Management Programme at Cardiff Met, starting Jan 2023.
The programme is exclusively designed for senior leaders of SMEs, is 90% funded by UK government and can easily fit around your work and life schedule with a mix of on-line and face to face sessions.