Leadership and Business Growth Wales at Cardiff Metropolitan University has benefitted over 1000 businesses, social enterprises and organisations across Wales. We've helped them to embrace innovation, lead through change and achieve sustainable business growth by developing the critical leadership, business and management skills that employees need to meet the formidable expansion challenges facing businesses in Wales.
The stories below demonstrates the hugely positive and wide reaching impact Leadership and Business Growth Wales has had on individuals and their organisations. 
We have worked with over 1000 businesses. Here are just a few:
A.N. Richards
Abril Ltd
Admiral
Agincourt Chartered Accountants
Air Covers
BBI Group
BISLEY
British Biocell
Cake Communications
Cancer Research
Cardiff & Vale Credit Union.
Cardiff Glass Ltd
Coda Group
Comcen Ltd
Comtek
Creditsafe Business Solutions
Crownford
Event in a Tent
Frontier Medical Group
General Dynamics
Graham Evans & Partners LLP
Half Tidy Ltd
Hannaman
Heatforce
HMS69 Ltd
Hornbill Engineering ltd
House Name Place
Howel Food Consultancy
HW Corporate Finance
Injury QED
Joyner Group
Leading Edge Group (uk)
Lee Wakemans
Legal & General
Lock-Tech Systems
Logiq3 Ltd
Loosemores Solicitors
Mayberry Pharmacy Ltd
Monmouthshire Housing
Motorcare Motor Factors Ltd
New Link Wales
Oxfam
Paramount Interiors
Park Plaza Hotel Group
Pedal Power
Platts Animal Bedding
Potter Group
Practice Solutions Ltd
Preston Thomas
Promo Cymru
RCT homes
Recovery Cymru
Recruit 121
Russell ipm
Saltmarshe Art Publishers Limited
Science Made Simple
Silverlining
Solray Ltd
Sport Wales
T.B Davies Cardiff
Taff Housing
Tavern Leisure Ltd
Teachers Int Consultancy
The Orchard Media Events and Group
Tidal Energy Limited
Tony King Architects
Vydex Corporation Ltd
Wales Cooperative Centre
Watkins and Davies
Wow Event Hire Ltd
WSP UK
What people say about us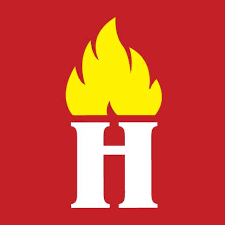 "A brilliant course to bring any business into the 21st century (and beyond). It featured a great mixture of industry experts, guest lecturers, peer-reviewed research, critical thinking, and networking

"Since starting the 20Twenty Programme, I have enjoyed every minute of it. I feel I have benefited from them all – both on a personal and a professional development capacity.
I have already introduced some of the techniques that we've practiced in the workshops into my department, and have found that the coaching sessions are a great tool for self-reflection on your current management/leadership style."

"The 20Twenty programme has been an exciting, challenging and personally very valuable. Having the space and opportunity to learn from experts and peers from a range of organisations and to challenge convention on questions around leadership has been vital to me in growing my own leadership skills.
These skills have been important in developing my own role and impact and the ability to develop my network through the programme has been invaluable."

"20Twenty enriched my experience in the workplace, the programme was a great source of learning and support for someone wanting to move their career to the next level. Offering bountiful information that was not just theoretical but offered examples of real life application I have discovered a leadership style that I didn't know I was missing. 20Twenty re-ignited my passion for learning, and an introduction to a network of professionals that have made an impact on my career and outlook on leadership which I intend to maintain.
I completed the Postgraduate qualification. With executive coaches by your side and first class lectures and guest speakers, this programme will show you the value of theory based concepts and new ways of working."